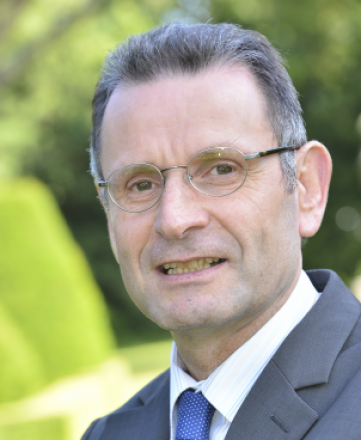 Director Natural Substances, R&D Sourcing & Botany at Pierre Fabre Research Institute
Bruno David is a pharmacist and chemist by training (DPharm from Dijon University and PhD in Phytochemistry from CNRS ICSN Gif sur Yvette, and Pharmacology from CNRS IPBS Toulouse (Pharmacology and Toxicology Laboratory). He began his career as a visiting lecturer at the University Malaya and as a lecturer at the Faculty of Pharmacy at Paris XI.
Bruno joined Pierre Fabre Pharmaceutical Group in 1990 to lead the phytochemistry group. Between 1998 and 2007, he was in charge of the Natural Products Drug Discovery joint team (Pierre Fabre Research Institute/CNRS/IRD) involved in High Throughput Screening. Since 2007, he has been the Director of Natural Products, R&D Sourcing & Botany. Member of the French National Academy of Pharmacy and of many scientific associations, he has coauthored more than 60 publications, books and patents. He also obtained the University Professor Habilitation in 2000.
He is also active in the field of Biodiversity and legal certainty (Member of the Strategic Orientation Council of the Foundation for Research on Biodiversity) and of many professional federations and groups dealing with biodiversity Access and Benefit Sharing (ABS) issues (LEEM, FEBEA, Cosmetics Europe, UNITIS…). He acts also an ABS expert for the French Ministry of Research and the European Commission.